Fast Access to Working Capital in Days, Not Weeks or Months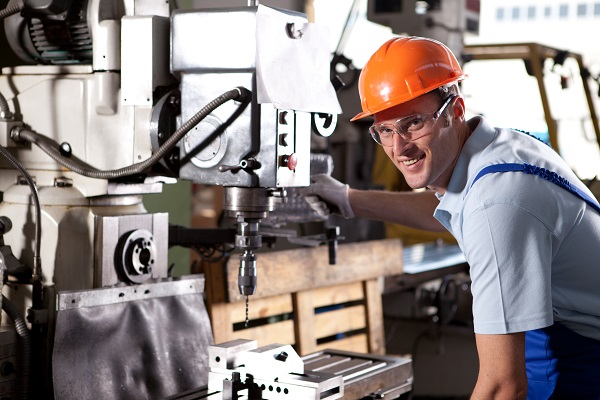 Factoring is a quick and easy process that can put cash in your hand within 24-48 hours.
Banks can take weeks or months to make business loan decisions.
Improve Cash Flow Without Incurring Debt
You never worry about adding liabilities to your balance sheet.
Invoice factoring is not a loan and you never have to make monthly loan payments along with payroll and other operational expenses.
Benefits of Factoring in the Manufacturing Industry
Your manufacturing plant can be free from shortage of cash flow issues with our factoring services. Manufacturers experience 60 to 90 days to get paid on invoices for product delivered and have to wait for customers to make payments on their invoices so that you can pay yours can take a toll. You can make timely payroll payments and pay suppliers, raw materials and expenses without damaging your business credit, incurring late fees or worrying that your employees will quit.
Why Choose Us
Not all factoring companies are the same. Manufacturing Partnering Group LLC offers:
Competitive receivable financing rates with same day decisions
No Financials Required, No Monthly minimums, No Audit fees
Transparent contracts with no hidden fees or upfront fees
Receivable based lines of credit up to

$10 million
Manufacturing Partnering Group LLC offers funding services that provide working capital and cash flow to a variety of industries. Achieving and maintaining an effective and flexible cash flow is essential to the success of any business, particularly if you sell on trade credit terms. Often you might face an unwelcome pressure on your cash flow through delayed payment by your customers. An Invoice factoring solution can help you fund your business by unlocking the power of your accounts receivable.
Advantage of Invoice Factoring
It provides the cash flow finance and debt management solution that your business needs to succeed
A flexible source of working capital driven directly by your trade credit invoices
It's responsive, cost-effective and alternative to a bank overdraft or loan
It helps you turn today's sales invoices into tomorrow's cash flow by tapping into your accounts receivable asset
It extends favorable terms to customers with confidence.
How It Works
Factoring Agreement - The first step is to determine if your business meets preliminary qualifications to receive invoice financing/factoring. The Factor will conduct credit analysis using it's database on the on the clients (account debtors) who owe you money. The Factoring Agreement will set an initial credit line for your business with all the clients you plan to finance.
Submit Invoices for your initial advance - The Factor will fund your initial advance based on the invoices you submit, the advance funding will vary anywhere from 80-95% of the value of the factored invoice. The amount of your advance is initially established and depends on the size of your client list, transactions, industry, dilution and recurring funding intervals.
The Remaining Balance of the Invoices and Fee Deductions - The clients will be notified to pay The Factor on the financed invoices. Once your customer pays the invoices based on the terms, the remaining balance will be wired to you, minus the factoring fee. The fee will vary depending on the number of days the invoice remains outstanding. Factoring fees calculated on the invoice amount and can range between

0.69% – 4.9%

.
Factoring Example
You submit an invoice for $1000.00 to The Factor on product delivered or service performed.
The Factor wires/Ach funds into your bank account at 90% = $900.00 deposit and holds in reserve 10% = $100.00.
Client pays invoice amount of $1000.00 to The Factor 40 days later, and The Factor closes out the transaction.
The Factor charges 3% fee = $30.00
The Factor has $100.00 in reserve and deducts $30.00 from the reserve amount ($100.00 – $30.00 = $70.00)
The Factor sends the remaining balance of $70.00 by wire/Ach to your bank account.
Is your Manufacturing company experiencing cash flow shortages and need funding now?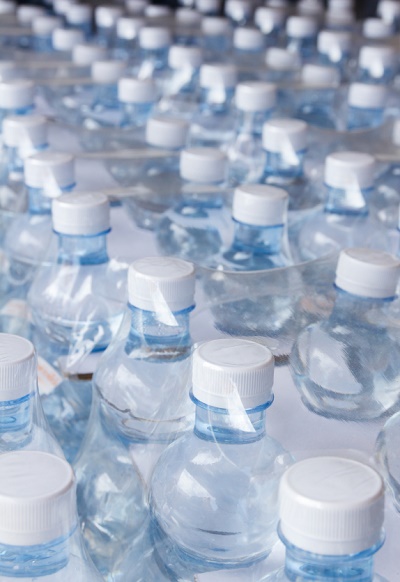 Manufacturing Partnering Group LLC offers receivable finance for Manufacturers experiencing cash flow shortages. Our factoring finance program provides the utmost flexibility for enhancing your company's capacity to grow without having to worry about pledging additional collateral. We leverage your receivable based credit line solely on your customer's financial strength, not your company's.
Is your manufacturing plant growing faster than your operating capital?
At Manufacturing Partnering Group LLC, our accounts receivable factoring service is a flexible source of funds for Manufacturers. We simply utilize your accounts receivable as the collateral and advance funds against the face value of your invoices. The receivable credit line grows proportionately with your sales cycle and we can fund as little as $10,000 a month and up to $10 million for larger Manufacturing companies.
Financing Receivables a Simple Process for Manufacturers:
Receivable financing rates at

0.69% – 1.59%

Optional Structure Prime Rate

+2%

& Admin Fee
No financials – No monthly minimums – No invoice minimums
No facility fees – No audits – No up-front fees – No hidden fees
Set up account in 3 to 5 working days – 24 hr funding thereafter
Receivable credit lines starting at

$10,000

& up to

$10 million

Customer referrals upon your request
We Make Same Day Decisions
Call now for details at 1 (877) 737-6743 USA office or
Typical Documents Needed: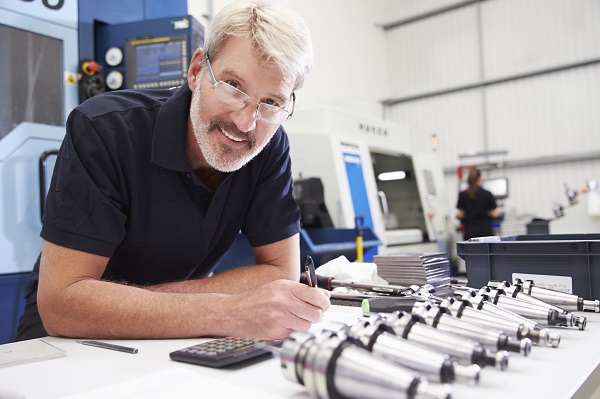 A two page application
An accounts receivable aging report
A customer list with credit limit request
Copy of articles of Incorporation or DBA filing
Purchase orders or rate confirmation agreements
Invoices to factor
Most of our clients are either:
Experiencing cash flow shortages due to a slow turnover in accounts receivable
Fast growing companies whose past earnings and sales histories will not justify traditional bank loan financing
Start-up businesses with no financing base
Principals with good or bad credit and cannot obtain traditional financing
Have lost their line of credit due to covenant violations
Need export receivable financing, credit protection or purchase order financing
Factoring Improves Cash Flow
The nature of the industry causes many Manufacturers to operate as cash flow intensive companies. They continuously receive products from suppliers that are delivered to clients. Vendors must be paid on a regular basis as Manufacturers attempt to collect on invoices from delivered products.
Rarely is cash flow where it needs to be to make sure this activity runs smoothly. It is not unusual to pay vendors within 10 days of receiving goods while waiting 30 days or more for customer payments.
Yet, the entire business model is dependent on having customers that need the products. The discrepancy between the outflows and inflows of money can cause serious problems. For Manufacturers familiar with these problems, this is where Manufacturing Partnering Group LLC can help.
Taking advantage of one of our invoice factoring options is an affordable financial tool that keeps you in business. We are here to ease the stress of cash flow issues by sending you enough funds within a short period. Waiting weeks or months for customers to pay will no longer threaten the success of your Manufacturing business. Your vendors receive payments on time and you can continue to satisfy customer needs.